Charlie King's daughter Emma turns mic on veteran broadcaster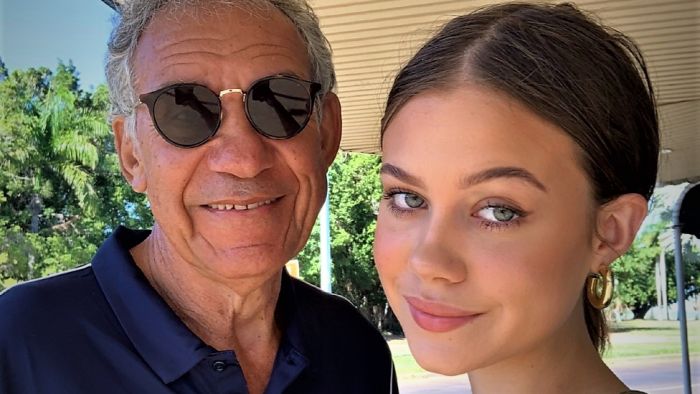 Much has been written about Charlie King, but it took his 15-year-old daughter Emma to turn the tables on veteran Grandstand presenter.
Key points:
Veteran Grandstand broadcaster Charlie King is interviewed by his 15-year-old daughter to mine the family history on ABC Radio Darwin
It revealed stories about racism, impoverishment, and rock'n'roll
Unskilled Charlie became both a drummer and broadcaster by being the right person in the right place at the right time
WARNING: Aboriginal and Torres Strait Islander readers are advised the following article contains images of people who have died.
Speaking on ABC Radio Darwin she asked her father why camping was not a family activity.
"I did so much camping when I was young, I don't want to rough it…