Family finds hidden room in home after three years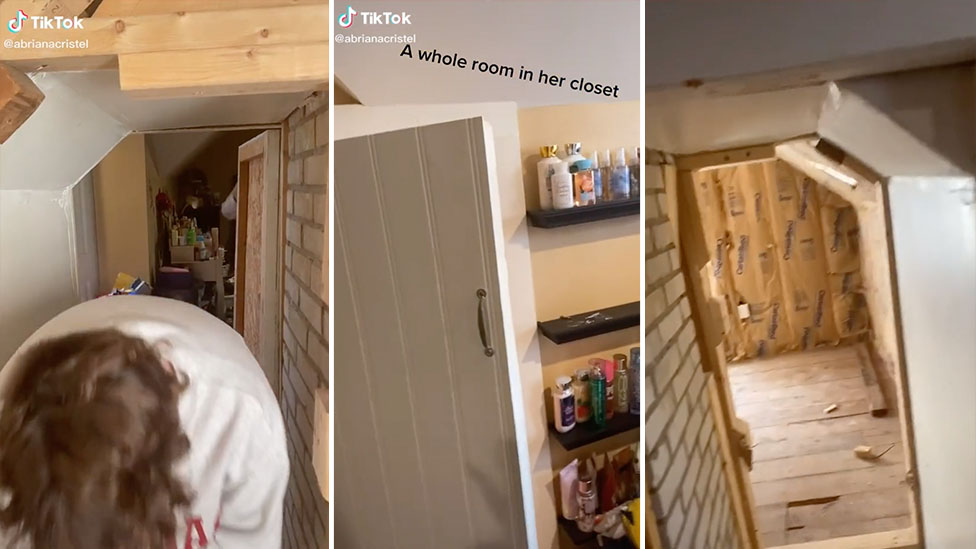 A family has found a room hidden behind a closet three years after moving into the home.
Abriana Cristel, from the US, shared the discovery on her TikTok and explained her mother had broken down the closet wall when they unearthed the room, which was never completed.
She explained in the caption of the TikTok, which at the time of writing has been viewed more than 550,000 times, she and her family had lived in the home for three years.
"This is so weird," someone is heard saying in the…