Kmart slammed over $375 delivery fee for online order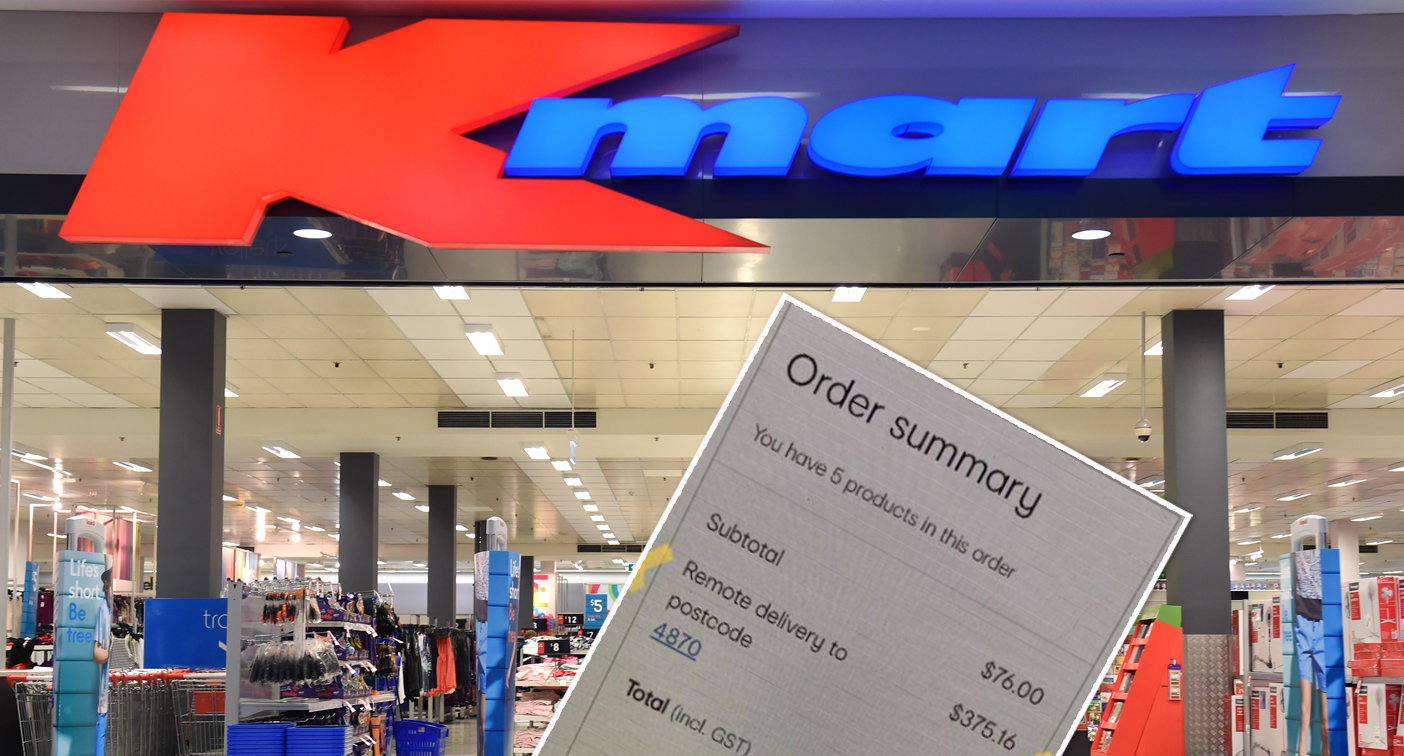 A Kmart online customer was in shock after she was quoted more than $375 in delivery fees to mail seven items to her.
Rebekah from Atherton in north Queensland wanted to place an order for some pet supplies from Kmart, including two pairs of cat socks, one medium plush pet bed, two large plush beds and two cat beds.
Her total for the items was $76 but it was the postage cost of $375.16 that she couldn't believe.
"I do a lot of online shopping and have never experienced this before," she told…