The Katherine River reaches its highest point in 15 years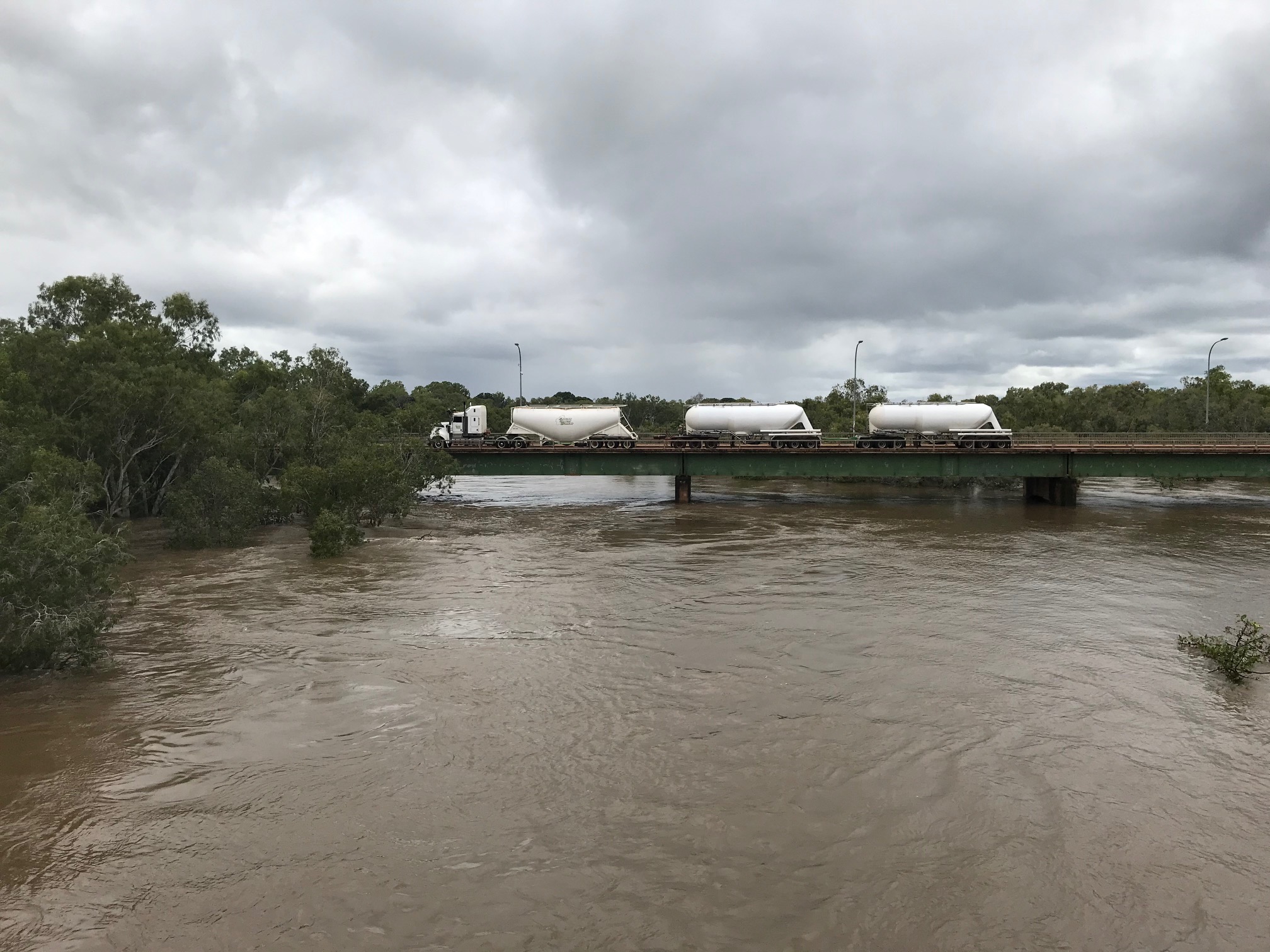 The Katherine River in town peaked at 15.65 metres early Sunday morning after widespread falls of up to 200 millimetres in the catchment in the last four days.
According to the Bureau of Meterology, the Katherine River at the bridge has not been that high since 2006, when it peaked at 19.17 metres.
Resident Trent De With, who grew up in the town say the river used to rise every wet season, but it has not happened for a number of years.
"Hopefully this is a sign of the times ahead, am I…